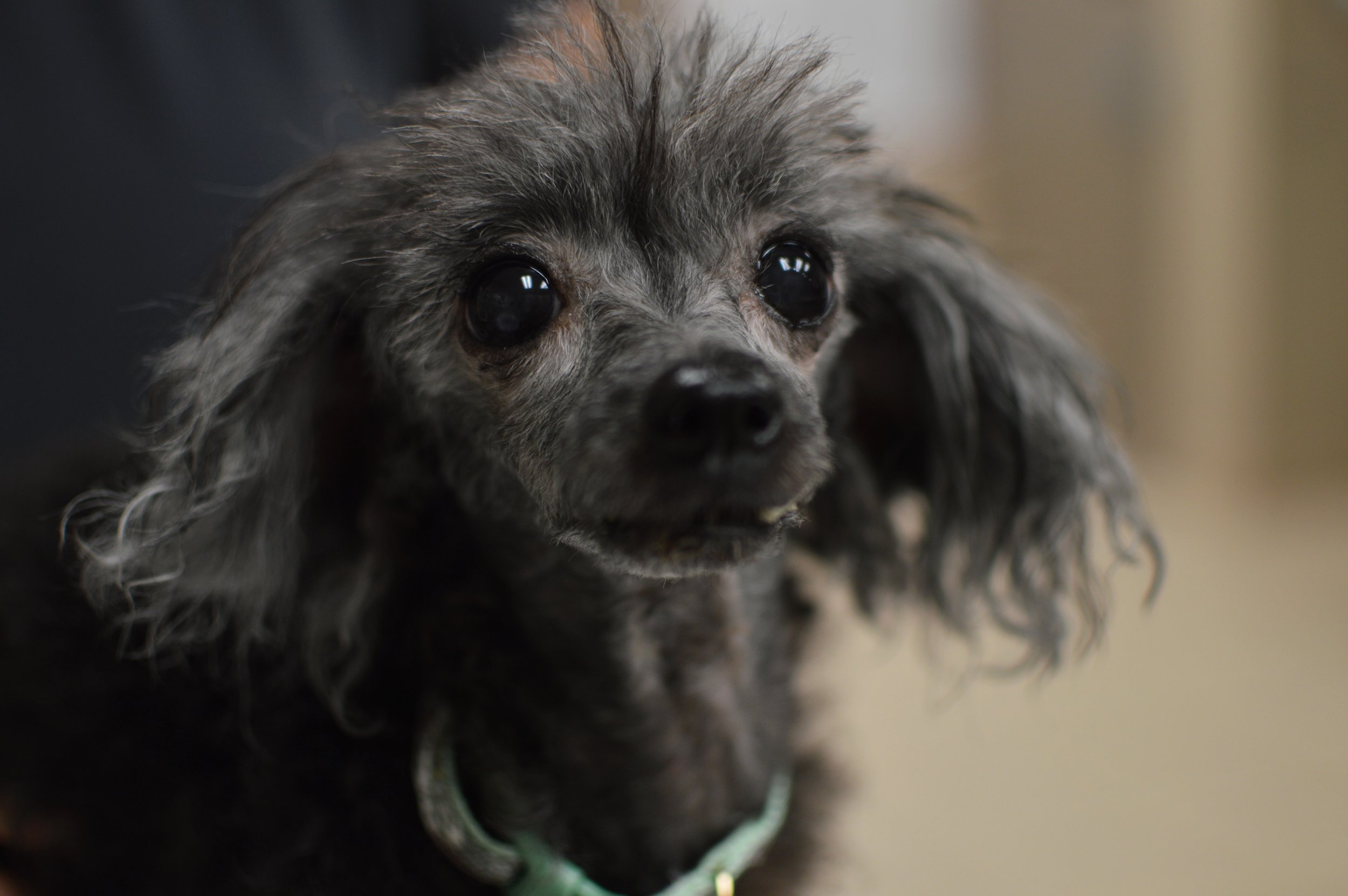 Imagine spending the whole 15 years of your life in a dark basement all alone. Then imagine developing an injury to your leg that goes untreated for months, leaving you lame and close to death.
For Edith, a tiny, grey poodle, this nightmare was real. When the Greater Birmingham Humane Society rescued Edith, no one thought she would survive. But thanks to YOUR caring support and the kind heart and determination of our clinic director, Stephanie Sullivan, Edith not only survived the amputation of her degloved, maggot infested leg, but she now happily hops around trying to keep up with Stephanie when they come to work together.
When she arrived at the shelter, Edith weighed only 3.4 pounds, but YOUR GENEROSITY gave her a second chance at a happy life and thanks to YOUR LOVE AND DONATIONS she is now up to almost 6 pounds!
I wish Edith's story was an isolated incident, but unfortunately many of our animals require amputation to keep them alive.
With YOUR HELP there will be more success stories, and more happy "tripods" finding new homes in our community. Please make your gift today